9mobile Charges Nigerian Actress, Chioma Akpotha N15k For 5-Minute Call (VIDEO)
Nigerian actress, Chioma Akpotha, is one furious lady as she has taken to social media to share a video which shows her calling her a telecommunication company.
The actress has called out 9Mobile for charging her N15k for making a 5-minute call.
According to the Nollywood actress, she is beyond speechless for the high charges and went on to ask that her followers tag the company.
In her words;
Guys!!! What just happened!!! I'm speechless!!! Was I just charged over 52 naira per second?!!! Is this normal?!!! Please help me tag Etisalat to explain because I am FURIOUS!!!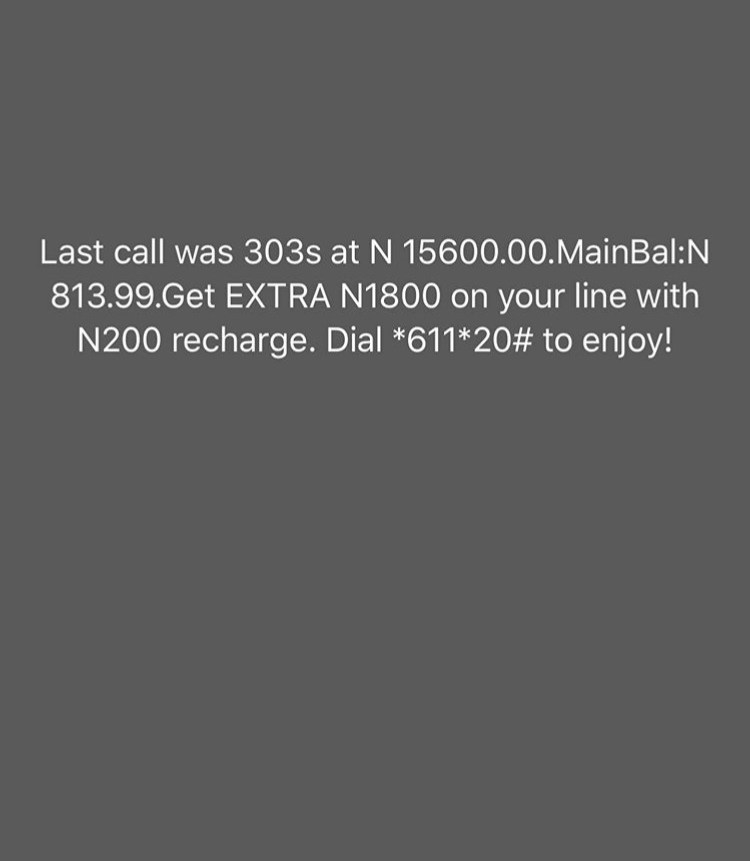 'Not Everyone Who Dies Is A Good Person' – Kemi Olunloyo
Controversial journalist, Kemi Olunloyo, has stated that she has refused to mourn some people who died in 2020 for the fact that they were terrible people when they were alive.
Taking to her official Twitter page, the self-proclaimed investigative journalist says that it is not compulsory to respect the dead if the said dead was not a good person when alive.
Read Also: CNN stole my Investigation On Lekki Tollgate Shooting": Kemi Olunloyo
In her words:
"Stop that stupid line. 'Respect the dead'. FOR WHAT? They didn't ask for ur respect. 90% of dead people were removed by God for a reason. This 2020, some of the worst people in my life DIED. God fought for me while they made my life miserable. I'm not mourning them Everybody dies"
See her tweet below:
DJ Spinall Unveils Cover Art For Upcoming Album, 'Grace'
Nigerian disc jockey, Sodamola Oluseye Desmond, better known as DJ Spinall, has shared the cover art for his upcoming album titled 'Grace'.
The award winning turntable disc jockey took to his official Twitter page to share the cover art and the links to pre-save the album with his fans and followers.
His tweet reads:
"I thought I should let you start the weekend with GRACE Album Cover Link in bio so you can Pre-add my album"
Read Also: 'Be Careful How You Treat Me; God Loves Me So Much', DJ Spinall Says
'Grace' is the 36-year-old Atlantic Records signee's fifth studio album. The self-proclaimed 'Top Boy' released his fourth studio album, 'Iyanu' in 2018. It produced the hit single featuring Kizz Daniel, 'Baba'.
See DJ Spinall's tweet below:
'Be Wary Of Who You Open Up To' — DBanj's Wife, Lineo
Lineo Didi Kilgrow, the wife of popular singer D'Banj, has taken to social media to dish out some important words of advice.
The mother of one shared a post via her Snapchat account where she advised people to be wary of who they open up to.
In her words;
"Be very mindful of who you open up to, even jokingly… because not everyone who smiles with you has your best interest at heart."
Read Also: Singer Dbanj Buys Brand New Bentley For His Wife (Video)
Lineo got married to D'Banj in 2016 and in 2018, they welcomed their first child together, who sadly passed away after he drowned in a swimming pool.
In 2019, the couple welcomed another son.
See her post below: