What I Told Emma Nyra To Do When Ubi Franklin Was Abusing Her – Iyanya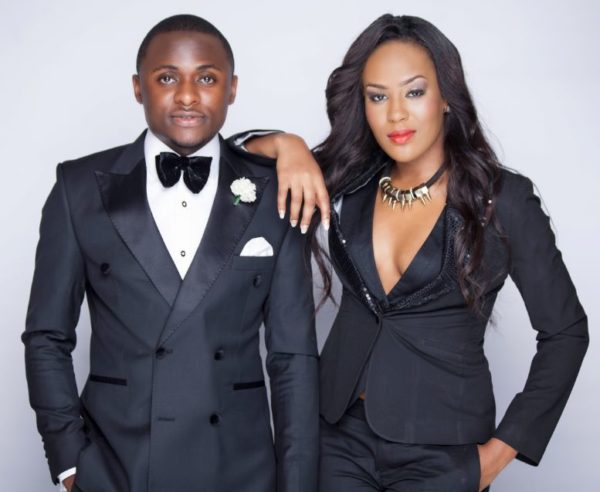 One time Nigerian A-list singer, Iyanya Onoyom Mbuk, simply known as "Iyanya" has shared that his former record label mate, Emma Nyra, once suffered physical abuse from record label owner, Ubi Franklin, during their time the MMG record label.
Iyanya who made this revelation during an interactive session with Joey Akan shared that he asked Emma to leave since she was being treated with disdain.
In his own word:
My own advice to Emma at the time was: "Yo, if the nigga is treating you like this, I'd support you to leave." But sometimes when you give people that kind of advice, they may think you've actually been wanting them to break up since

You understand me? Instead of seeing you trying to save them. Cos I was like; 'look, this shit is getting out of hand man, we no know the next one wey go happen where they go hit your head somewhere you die.' Before that time, I dey tell her say, report to your parent. let your parents step in. She no dey tell them, because them too don't dey get their relationship, so it was almost like, Emma is a real one. Emma na Akata. (Local slang for black American Woman). And you know say akata dem dey loyal. Akata girl, her boyfriend fit beat am now, enter this dining here dey do cocaine. Akata go enter here tell am say 'You motherfucker, the cops are out there, get your shit'. You understand, but naija babe no dey loyal reach like that. So she just feel say ok.
'Many Countries Became Developed With The Strengths Of Their Youth' – Tonto Dikeh
Nigerian actress and entrepreneur, Tonto Dikeh, took to her Twitter page on Wednesday evening to reveal how many countries became developed over time. The Federal Government recent appointee credits their development to the strengths and potential of their youth.
The movie star shared a portrait photo of herself and captioned it thus:
"MANY COUNTRIES BECAME DEVELOPED WITH THE STRENGTHS & POTENTIALS OF THEIR YOUTH."
Information Nigeria recalls the 35-year-old Port Harcourt-born humanitarian was criticized by Nigerians on social media for her silence on the trending #EndSARS movement.
Read Also: 'Do Not Expect Me To Wear Your Product And Tag You' – Tonto Dikeh Tells Clothing Vendors
She eventually responded with fury and a vow to sue a blogger who published a report about her saying that she was silent because of her affiliations with the government.
See her Twitter post below:
'SARS Are Still Harassing People On The Streets' – Actress Kemi Lala Akindoju
Nigerian actress, Kemi Lala Akindoju, is frustrated over the fact that the Special Anti Robbery Squad (SARS) officers have not stopped harassing people on the streets.
The movie star took to her Twitter page to lament about the fact that it seems Nigerians are helpless regarding SARS and police brutality.
In her words:
"Meanwhile we still have SARS officers harassing people on the streets of Nigeria. What are we REALLY going to do???? #EndSARS"
Read Also: #EndSARS: 'Lagos Curfew Will Not Discourage Us' – Actress Kemi Lala Akindoju
Reacting to the video of Desmond Elliot proposing the regulation of social media, she writes:
"This 'respect' mentality has really done a number on us in Nigeria. Hon Desmond is more concerned about 'children' cursing on social media than he is about better governance and true leadership. Again he has shown us his priorities"
See her tweets below:
'It Is Both A Blessing And A Curse To Be Very Good Looking' – Korede Bello
Nigerian singer, Korede Bello, has stated that it is both a blessing and a curse to be very good looking. The Afro pop star shared this via his official Twitter page.
According to the Mavin Records artist, it can be a curse because people tend to get distracted by the person's good looks. Also, the good looking person faces the risk of being seen as incapable or incompetent because of their aesthetics.
Read Also: #EndSARS: 'Our Problem Is That We Lack Fresh Ideas' – Singer Korede Bello
In his words:
"Unpopular opinion. I think it can be a blessing and a curse to be very good looking. Having good looks is def an added advantage but unfortunately we tend to get distracted and prioritize aesthetics over ability. The external will fade, the internal will grow"
See his tweet below: