"what Deji was eating in Kano cell that he is so chubby than when he went in?" – Nigerians Say As They React To News That The Activist Has Been Released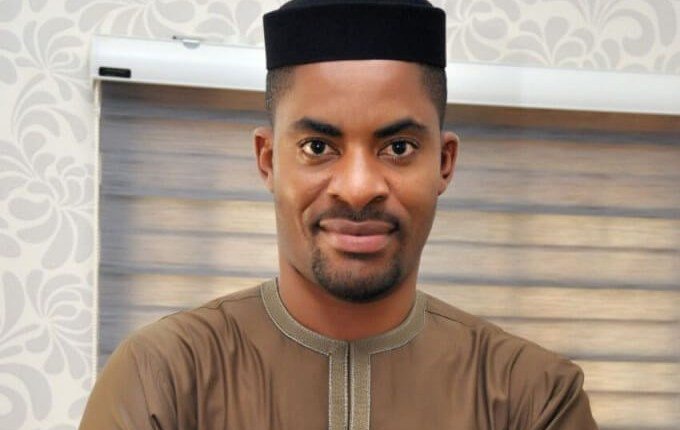 Finally!!!  exactly Seventy-eight days after he was "controversially" arrested by the police, Deji Adeyanju has regained his freedom from the Kano Central Prison where he has been held since December last year.
His release has got Nigerians taking their turns to react on social media.
Reactions:
Truly a hero…Welcome back Deji pic.twitter.com/H6SCCEkUPv

— Omo v'udu (@kessagbaire) March 1, 2019
Am I the only one wondering what Deji was eating in Kano cell that he is so chubby than when he went in?

Hello!
Is prison now a sweet place to be?

I want to commit a crime now!
😋😋😋😋😋😋

— Oga_Yenne (@Akan_Udom) March 1, 2019
Deji Adeyanju has been released barely one week after the presidential elections.

They simply locked up the young man for months cos of presidential elections.

Deji is a fearless young man.

We need to get Deji into House of Reps in 2023.

— IKECHUKWU (@iykimo) March 1, 2019
https://twitter.com/Rx_Deyholar/status/1101611421262114817
Akeredolu Sacks Ondo Attorney-General, Olawoye
Governor Rotimi Akeredolu of Ondo State has sacked the state Attorney-General and Commissioner for Justice, Mr. Kola Olawoye.
This was made known in a statement on Monday by the Chief Press Secretary to the governor, Mr. Segun Ajiboye.
Akeredolu immediately appointed a human rights lawyer, Mr. Charles Titiloye, as the new Attorney-General and Commissioner for Justice.
Also Read: #ENDSARS: Challenge CBN's Action In Court If Your Account Is Frozen – Akeredolu
According to the statement, the Ondo State governor would forward Titiloye's name to the State House of Assembly for confirmation.
Akeredolu also expressed his appreciation to the sacked commissioner for services rendered to the state.
Focus On Reducing Poverty, Not 2023 Elections – Peter Obi
Former Governor of Anambra State, Peter Obi, has called on his fellow politicians to put issues of 2023 aside and focus on how to rescue the country from the current economic crisis.
Obi said that solving the economic problems of Nigeria was more important than political permutations geared towards the next general elections.
The former Anambra State Governor stated during an appearance on Channels Television's Sunday Politics.
Also Read: Recession: Nigeria Is Broke, Can't Afford 2021 Budget – Atiku
He expressed that the next election has no impact on people's current livelihoods.
Obi also blamed President Muhammadu Buhari's administration for not adequately preparing Nigerians for the impact of COVID-19, stating the monies borrowed by this government were not properly put to use.
"Every other country is discussing the recession and how to pull their people out of poverty.
"So what we should do now is to concentrate on the monetary and fiscal policies to start pulling people out of poverty," Obi said.
Recession: Nigeria Is Broke, Can't Afford 2021 Budget – Atiku
Former Vice-President of Nigeria, Atiku Abubakar has expressed that the Federal Government should reconsider the 2021 budget owing to the recession.
Nigeria officially entered into its worst economic recession in 33 years after the nation recorded a GDP contraction of 3.62 percent in the third quarter of 2020.
He stated that Nigeria is broke and cannot afford the luxurious items in the N13.08 trillion budget proposal.
Atiku in a Twitter thread on Sunday stated that COVID-19 only complicated an existing economic problem.
Atiu went on to express that had President Muhammadu Buhari-led administration listened to advice, the recession could have been avoided.
Also Read: Recession: SERAP Asks Buhari To Cut Cost Of Governance
"We could have avoided this fate by a disciplined and prudent management of our economy."
"This could have been avoided had this administration taken heed to the patriotic counsel given by myself and other well-meaning Nigerians on cutting the cost of governance, saving for a rainy day, and avoiding profligate borrowing," Atiku said.
He further said that now is not the time to trade blames but to focus on ways to manage the situation and called on Buhari's government to "swallow its pride, and accept its limitations, so that they can open their minds to ideas, without caring who the messenger is."