Two Reasons Why I Would Always Get High Votes In Kano – Buhari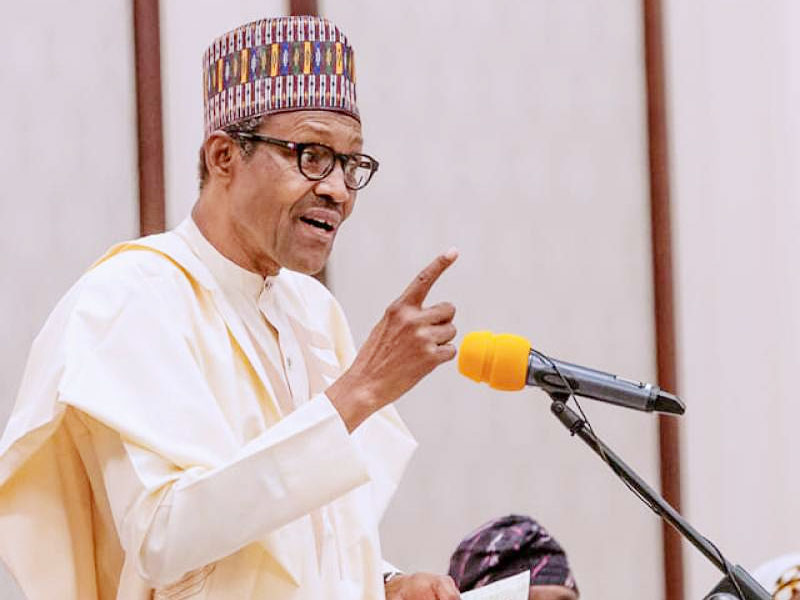 All Progressive Congress(APC) Presidential candidate in the just-concluded February 23rd election, Muhammadu Buhari, has revealed why he is always getting a huge vote in Kano state. Recall that he got a whopping 1.464million votes against his closest opponent, Alhaji Atiku Abubakar, who got only 391,593 votes.
He said the people of the state have always been supporting him even at times when he lost elections
He added that the state has been his political base since he came into Nigerian politics in 2003.
He made this revelation when he received a delegation from Kano South upon his victory at the last Presidential poll
National Broadcast: PDP Slams Buhari Over 'Disappointing, Empty' Speech – PDP
The Peoples Democratic Party (PDP) has blasted President Muhammadu Buhari over his nationwide broadcast over the ongoing #EndSARS protest rocking the country.
Recall that Buhari in his speech called for an end to the protest, adding that his government had already accepted and started implementing demands of the protesters.
He, however, failed to acknowledge the shooting of protesters by soldiers of the Nigerian Army at the Lekki Toll Gate on Tuesday night.
Also Read: President Muhammadu Buhari's speech – Full text
Reacting in a statement on Thursday night by its spokesperson, Kola Ologbodinyan, the PDP said Buhari's address was depressing and failed empathy test.
The party appealed to Nigerians, particularly the youth, to remain calm and allow a return to normal life in the collective quest for peaceful co-existence in the overall interest of the nation.
PDP Asks Buhari To Stop Killing Of #EndSARS Protesters Across Nigeria
The Peoples Democratic Party (PDP) has condemned the killing of peaceful #EndSARS protesters at the Lekki Toll Gate, Lagos.
This was contained in a statement titled "EndSARS- Lekki Massacre," signed by the PDP National Publicity Secretary, Kola Ologbondiyan, late on Tuesday.
Ologbodiyan said, "The Peoples Democratic Party, condemns in very strong terms, the killing of peaceful protesters at the Lekki Toll Gate in Lagos as well as other parts of our country.
Also Read: Shehu Sani Condemns Shooting Of #EndSARS Protesters At Lekki Toll Gate
"It is shocking that security agents and, in some cases, thugs, were reportedly deployed to end the lives of promising Nigerians. This, to say the least, is saddening.
"Those responsible for the heinous murder of the innocent and harmless Nigerians must account for their nefarious acts.
"The PDP calls on President Muhammadu Buhari to immediately direct an end to these wanton killings across our nation.
#EndSARS: Gov Bello Warns Protesters Against Overthrowing Buhari
The Governor of Kogi State, Yahaya Bello has declared his intention to lead the #EndSARS protest against police brutality ongoing nationwide.
He stated this during an interview with Africa Independent Television AIT on Monday night.
Bello called on his fellow state governors to tack charge in their respective states so as to prevent loss of lives and properties due to attacks by hoodlums.
Also Read: Fayemi Names Members Of Judicial Panel On Human Rights Violations By Police
He, however, warned Nigerian youths to resist the temptation of using the current situation in the country to seek an undemocratic change in leadership.
The Governor warned that those interested in the presidency must wait till 2023 and go through democratic processes.
He urged the protesting youths to leave the streets and embrace dialogue.
https://twitter.com/jeffreyetuss/status/1318273749565739011?s=19