Social Media Erupts As Antolecky Accuses Bbnaija Organizers Of Scripting The Show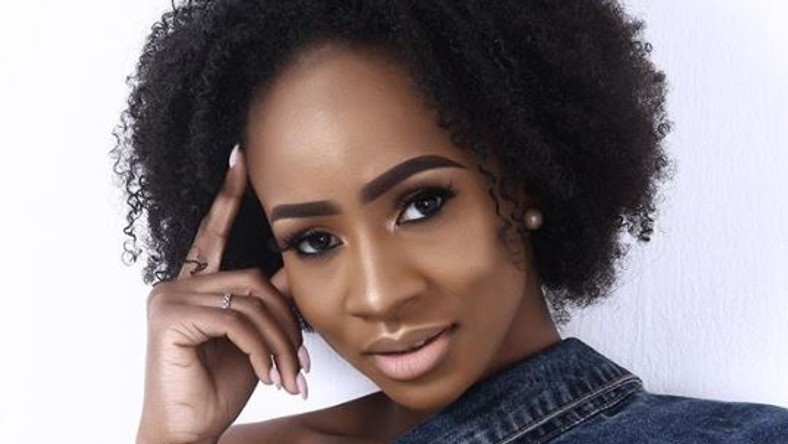 Former Big Brother Naija housemate, Munirat Antoinette Lecky, simply known and addressed as "Antolecky" has sparked reactions from Nigerians after she revealed during the reunion show yesterday that she doubts the authenticity of the voting process adopted by the organisers of the reality Television show.
Antolecky who buttressed her point through her Twitter handle this morning said there is no way anybody would tell her that there wasn't an inconsistency in the voting data presented nor can anyone tell her the show didn't feed off public opinion.
Consequently, Nigerians have had a thing or two to say.
What she wrote:
You don't have to like me or my 3% fans but you can't tell me there wasn't inconsistencies in the voting data that was presented. Nor can you tell me the show "script" didn't feed off of public opinion. It's the fact

— Anto Lecky (@AntoLecky) March 28, 2019
Reactions:
U guys attacking Anto should ask urself some questions. When she was brought back,she had the highest percentage, when the eviction came,she got 3percent.Meaning either biggie brought her back to avoid spending much transporting 2 HM back to S.A,or there was a foul play.#BBNaija

— AUSTIN ARINZE (@austin_arinze) March 28, 2019
https://twitter.com/TungstenMarvie/status/1111393160880685058
RT @Chiblessed23: Just agree with the fact faves can not make anything trend, even anto with her 3% can shake ground like this while your faves with their % joined has not even trended anything, just carry your L and go in pieces #bbnaija #BBNaijaReunion https://t.co/O1Ogb0Xwis

— AlgoRidm ﺍًًًًًًًًًًًِِِِِِِِِِِِِِ (@ridbay) March 29, 2019
Maybe they should take Anto and Bitto back into the house with these new 19" set as it seems like they were not content enough.. I really like anto but yesterday she sounded bitter, don't bite the finger that fed you girl, we only know you cos of BBN!! #BigBrotherNaijareunion

— Barbié. (@Barbaranwaokolo) March 29, 2019
Popular Actress Ada Ameh Mourns As She Loses Her Daughter
Popular Nigerian actress, Ada Ameh was thrown into a state of mourning following the loss of her daughter, Aladi Godgifts Ameh.
Ameh broke the sad news via her Instagram page on Tuesday.
The film star revealed her daughter passed away in the early hours of Tuesday.
Sharing a photo of her daughter, she wrote;
"Fams!!! My lovely people . Pray for me
My beautiful darling Child choose to go and be with the Lord early hours of today.
Aladi Godgifts Ameh
@lalas_touch why did you choose to leave me now? Ladi how you want make i do na?
I will be strong !! GOD Has to help me."
Read Also: What My Father Did When I Became Pregnant At Age 14 – Nigerian Actress, Ada Ameh Reveals
See her post below:
BBNaija's TolaniBaj Celebrates 28th Birthday With Lovely Photos
Former BBNaija season 5 housemate, Tolani Shobajo alias TolaniBaj shared a couple of lovely photos as she turned 28-years-old on Tuesday.
The reality TV star showed off a huge cheque of 1 million naira which she received.
The content creator, who was born in the United States on October 20, 1992, penned a brief birthday message to herself which reads;
"+1 
May all your wishes come tru"
The reality TV star moved back to Nigeria in 2018 after finishing her studies overseas.
TolaniBaj rose to fame when she joined the highly-coveted reality TV show, Big Brother Naija.
Some of the ex-housemates took out time to wish the ebony queen a happy birthday.
Read Also: BBNaija: 'TolaniBaj Blocked Me On Instagram' – Vee (Video)
See screenshots below:
#EndSARS: Toke Makinwa Reacts To Lagos Curfew
Popular OAP, Toke Makinwa, has reacted to the Lagos state curfew imposed by Governor Babajide Sanwo-Olu. The media personality believes it is not a sensible action to take.
Her reason is that power will be given back to the police whom the protesters have been fighting against, adding that the government is operating a sick system.
Read Also: #EndSARS: Toke Makinwa Calls On Kim Kardashian, Kylie Jenner To Lend Support
Taking to Twitter, she writes:
"The government, the sick system, how can you announce a curfew when people are already out? What happens to those who can't get home before 4? You'll give power back to the police we are fighting against? Make it make sense #EndSARS"
See her tweet below: