See How Nigerians Replied Simi After She Said Nigeria Is A f**king scary place to be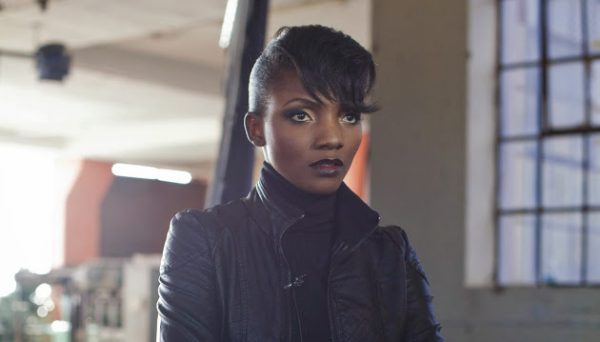 Nigerians have replied talented singer and music producer Simisola Ogunleye also known as Simi for saying that Nigeria is a f**king scary place to live in.
The beautiful singer made this comment via her twitter page yesterday, 18th February.
Nigerians didn't even care that she is one of their favourite singers as they took to their Twitter handle to react.
Their reactions:
Then leave! What part have you played in reversing the scary trend?

— Seyi Solomon Laleye (@SLaleye) February 19, 2019
https://platform.twitter.com/widgets.js
Even Bill Gate once said this is one of the worst place to be born

— 2pointz (@2pointzNG) February 19, 2019
https://platform.twitter.com/widgets.js
😏😏

— ABRAHAM (@wisekid144) February 19, 2019
https://platform.twitter.com/widgets.js
then fly away then

— Mrs_Zamani (@Kingofq28701428) February 19, 2019
'The Best Investment Is Lifting The Poor Out Of Poverty' – Daddy Freeze
Nigerian broadcast journalist, Ifedayo Olarinde, popularly known as Daddy Freeze, has offered his bits of wisdom on what the best kind of investment is.
The popular radio host and convener of the 'Free The Sheeple' movement is of the view that the best kind of investment is assisting the underprivileged within the society.
In his words:
"The best investment in life is not buying property or starting a business. Don't let motivational speaker fvck with your mind… The best investment is lifting the poor out of poverty..
Your houses and businesses could be destroyed in seconds if you don't invest in uplifting the youths around you from poverty!
Read Also: #EndSARS: 'Why Are Church Leaders Silent?' – Daddy Freeze
Secure your future, don't invest in businesses or property or your children alone, invest on the youths around you! ~ FRZ"
See his post below:
'Small Businesses Need Support' – Mr Macaroni
Nigerian comedian, Debo Adedayo, popularly known as Mr Macaroni, has urged the youths to help small businesses who need support regarding cleaning up after the recent violence witnessed in Lagos state.
The social media skit maker took to his Twitter page to share his views thus:
"Let's focus on small businesses around us. If a lot of cleaning has been done or is being done already, then those businesses would need support. The government already said they will do that but there are also people and organizations willing to support."
Read Also: #EndSARS: Mr Macaroni Lambasts APC-Led Govt
Mr Macaroni also advised his fellow youths to be careful of trigger-happy men in uniform.
See his posts below:
'End SARS Protest Is Beyond Police Brutality. It Is Battle Between The Rich And Poor' – Filmmaker Chika Lann
Nigerian filmmaker, Chika Lann, has tagged the ongoing violence resulting from the End SARS protests as a 'rich vs poor' fight. According to the television personality, it's a sort of uprising against the rich.
Taking to her Instagram page, the actress and former model advises her fellow celebrities to go out there and help as many people as they can before things get out of hand.
Read Also: Nigerian Model, Chika Lann Throws Sister Out Of Her House For Allegedly Trying To Snatch Her Oyibo Husband
In her words:
"This #ENDSARS protest is obviously beyond Police Brutality. It's a sort of uprising against the rich! The poor are coming for the rich. This is obviously RICH vs POOR. How else would you explain the wanton vandalism? I advise my fellow celebrity to go out there and help as much people as they can before it's too late. #onelove"
See her post below: