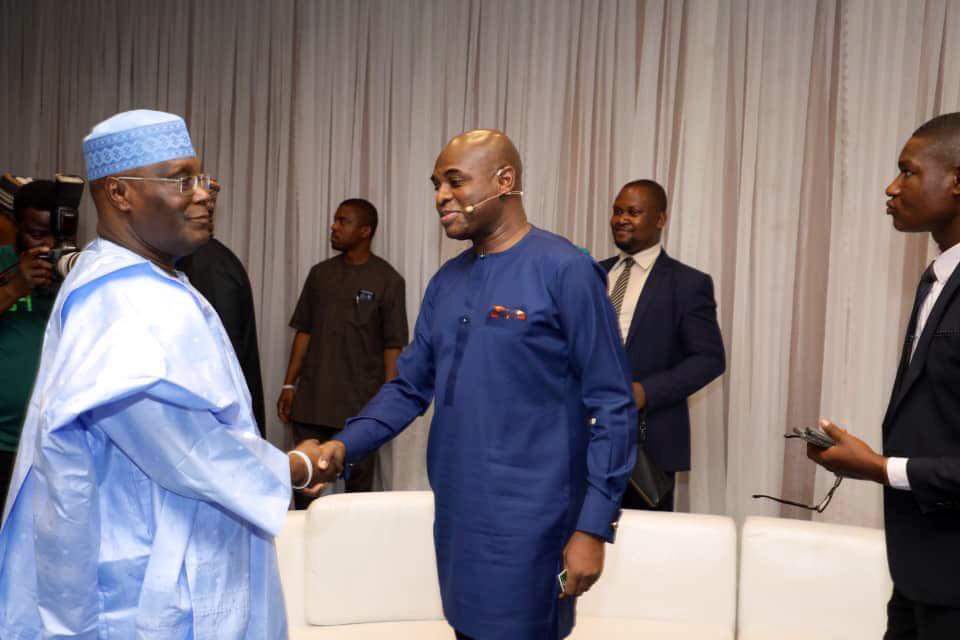 The 2019 presidential debate which took place at Transcorp Hilton Hotel, Abuja, was not without its own drama. The exercise which was organized by  Nigeria Elections Debate Group (NEDG) and the Broadcasting Organisations of Nigeria (BON) was boycotted by both Peoples Democratic Party's(PDP) presidential candidate, Atiku Abubakar and All Progressive Congress(APC)  Presidential candidate, Muhammadu Buhari.
The moderator of the exercise asked the PACT presidential candidate, Kingsley Moghalu, what he feels about the absence of the duo and he said 'The reason they (APC AND PDP candidates) are not here is because they cannot answer the intricate questions. It is a record of failure that they're not here. One is a kettle, one is a pot and they call each other black'
His response to the question has sparked reactions from Nigerians.
What they are saying:
Now I'm seriously liking Kingsley Moghalu, and taking him more seriously now. #PresidentialDebate2019

— Udoka Nnadozie (@UdokaNnadozie) January 19, 2019
Kingsley Moghalu's performance at the debate is absolutely top notch, i'm beginning to like him. Do you think he deserves a chance?

— Jayeola Abass (@jayebros) January 19, 2019
https://twitter.com/bzee01/status/1086699487710625792
Lord God Kingsley Moghalu is sound. Sad that we're not at the place yet for a third force

— Uncle Stephen (@ItsUncleStephen) January 19, 2019