Aso Rock rejects poverty rating, says report is not based on any recent surveys of the poverty levels in Nigeria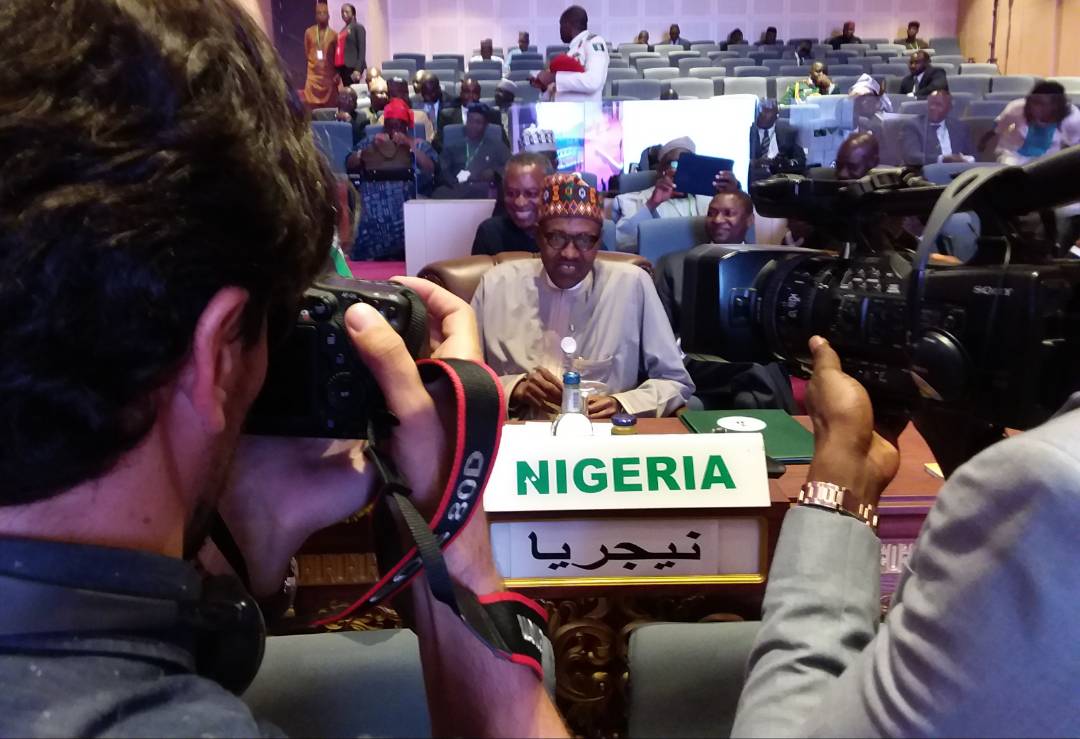 The federal government has reacted to a recent publication on the World Poverty Clock by World Data Lab in Vienna, Austria, indicating that Nigeria's poverty rating was getting worse. According to the Ministry of Planning, it has reviewed the report and "assures Nigerians that the report is not based on any recent surveys of the poverty levels in Nigeria and cannot be relied upon as a factual indication of recent trends in Nigeria."
The authors of the report claim that the Poverty Clock is an online analytical/visualization tool that shows the number of people living in extreme poverty worldwide and count(s) "excess" poverty – the gap between the actual number who have escaped poverty since end-December 2015 and the hypothetical number of who should have escaped in order for the world to be on-track to reach the global target of ending poverty by 2030.
Here are 5 things government wants you to know
1.They did not, directly rely on household survey data
It should be noted that in deriving its poverty estimates, the Poverty Clock does not, and in this case did not, directly rely on household survey data as national statistical offices in most countries do. Instead, as stated in their methodology, they rely on models to estimate poverty rates across countries using data provided by national governments to international agencies.
The models make assumptions on expected future changes in income, IMF medium-term growth forecasts and long-term projections and analysis developed by the OECD, all of which are significantly influenced by uncertainty. It is, in essence, just a model based on assumptions which cannot substitute for field work involving actual data collected from households in a consistent and representative way.
In the specific case of Nigeria, the Poverty Clock uses as baseline the General Household Survey which was not designed to measure poverty indicators accurately and follows a methodology that can be misleading if relied upon for poverty estimates.
In line with extant laws, the Nigerian statistics remains the statutory agency of government with responsibility for producing Nigeria's official statistics, including poverty estimates. Like several other countries, Nigeria's poverty estimates are obtained from the…
National Living Standard Survey (NLSS) undertaken every five years, and which was last conducted in 2010.
2.They relied on projections and assumptions
It is therefore pertinent to note that the World Poverty Clock is a model-based estimation of poverty, relying on projections and assumptions that cannot substitute for actual household survey approach which most countries adopt.  This implies that it is not possible to conclude Nigerians poverty position until the Nigerian stat completes the NLSS, as no comprehensive field work has been done in Nigeria, and among Nigerian households, as is required according to standard international methodology.
3.F G remains committed to promoting sustainable economic development through various social investment schemes
It is however important to point out that the Federal Government of Nigeria, in line with strategies outlined in the Economic Recovery and Growth Plan (ERGP), remains committed to promoting sustainable economic development through various social investment schemes that will yield positive impacts on poverty and unemployment; and will consequently change the trajectory of poverty in the country.
4. F G is reducing the level of poverty by creating more jobs
Apart from the Social Investment Programme (SIP) which has engaged a lot of youths in entrepreneural and skills training alongside the school feeding programme which has provided balanced meals for millions of school children, government believes that the fastest way to reduce the level of poverty and increase social inclusion is to create jobs. In the ERGP this administration is committed to creating 15 million jobs in four years by 2020 by developing labour intensive sectors such as agriculture, manufacturing housing and construction. Government is also committed, and has been vigorously expanding public works in infrastructure, such as railways, roads and bridges, which is catalysing economic growth, as is evident from the turn-around in the GDP growth numbers.
5. F G is encouraging private sector investment
In order to support and encourage private sector investment, government has placed emphasis on Made-in-Nigeria products; and public procurement is focused on local content and labour-intensive production processes. Government is also enhancing the ease of doing. The impact of these efforts, amongst others, will certainly translate to a reduction of the poverty levels in Nigeria. After emergence from recession in 2017 all major economic indices have turned positive in the last 12 months. We are therefore optimistic that any poverty survey carried out now will show that this Administration is succeeding in turning around the negative trajectory that the economy had been on before we took over. And that this turnaround will succeed in lifting millions of Nigerians out of poverty.
First celebrity Limited Edition Smartphone in Sub Sahara Africa: Davido Special Edition of Infinix NOTE 8
Over the last few weeks, Infinix has floated its candy before the eyes of tech enthusiast intensifying their craving for the soon to be released device. Through several social media posts, Infinix has hinted on the imminent release of the NOTE 8 and we all can't wait for the device to hit the shelves.
Although the proposed date for the launch in its initial teaser videos and banners have passed without
any launch, we have reasons to believe that the launch will take place sometimes this month.
However, here's a more interesting news. Infinix is set to be the first smart phone company in sub Sahara Africa to launch a limited edition device with a celebrity. A special edition of the NOTE 8 will be released alongside the primal version of the NOTE 8 and the NOTE 8i. The special edition is  signed by Infinix's brand ambassador David Adeleke, popularly known as Davido.
The available stock for the special Davido-signed edition is limited. However, interested shoppers can
get one for themselves at exclusive SLOT outlets nationwide and on their website Here. Exciting free
gifts are also available if you're among the lucky few to buy this device while stocks last.
The Infinix NOTE 8 is targeted at the mid-to-high-end market segment and it comes with several
interesting features. The device on-boards a super-fast processor – the MediaTek Helio G80
processor, which supports ultra-fast gaming speed, stable graphics in-game, easy multi-tasking as
well as an all-round optimal performance.
The device also sports six cameras in total. It comes with a dual selfie camera which is cut out from its
super-wide 6.95inches screen. On the back, the NOTE 8 crams a 64MP super night shot camera for
amazing night shot photographs and other photography needs.
Many of Infinix loyalists and smartphone enthusiasts are already clearing their carts and lining up in
preparation for the launch of the Infinix NOTE 8. Now that there's a special Davido edition in sight, the
queue might just be doubling up.
To stay ahead of interested shoppers and ensure that you're one of the first to get your hands on this
special edition of the NOTE 8, follow Infinix on Facebook, Twitter, and Instagram at @Infinixnigeria.
You can also join their community of young and vibrant fans on XClub via the app on your Infinix
device or click on this link to download the app if you're a non Infinix user.
The potential for iGaming in Nigeria uncovered
There is a growing positivity surrounding the Nigerian iGaming industry. As the nation breathes a collective sigh of relief following the announcement of the African Continental Free Trade Agreement (AfCFTA), it's hoped that many burgeoning industries such as the world of iGaming can be allowed to flourish and bring much-needed tax revenues to the country.
Many analysts within the iGaming industry believe Nigeria has the potential to become Africa's iGaming hub. Its domestic market is already forecast to be worth $2 billion, due largely to sports betting and the fascination with Nigerian soccer stars overseas like Odion Ighalo at Manchester United. Meanwhile, the domestic penetration of smartphones is also recognised, with some 83% of the population now owning a mobile device.
Nigeria was also a major focal point during this year's SBC Digital Summit Africa, which was understandably conducted virtually earlier this month. Ahead of the summit, experts enrolled in the event were asked to vote on which African country offered the best foundations for iGaming operators to thrive. Nigeria outperformed every other nation, with 31% of all votes labelling Nigeria as the country with the highest potential to make a real
success of its domestic iGaming sector.
Even South Africa, which has a well-established domestic iGaming market, ranked second with just 28% of the vote. Prospective Nigerian iGaming operators should certainly take a leaf out of the book of South African iGaming brands, many of which have cultivated a strong customer base through the use of incentives and sign-up bonuses. The vast majority of offers available at platforms like Casinos.co.za, direct gamers to the safest and most reputable
platforms.
One of the main reasons that industry experts believe in Nigeria's iGaming potential is that it already boasts an engaged target demographic. Many of its young adults are already betting on sports like soccer and boxing, and there is a feeling that introducing them to casino gaming verticals would not be too difficult a stretch. Marry that with a growing number of smartphone users, which is predicted to reach over 140 million people by 2025, and you can
see the potential for iGaming apps and web applications to provide immersive, secure gaming
on the go.
Presently, the country has three separate bodies responsible for licensing online betting activities – the Nigerian Investment Promotion Commission (NIPC), the Special Control Unit against Money Laundering (SCUML) and the National Office for Technology Acquisition and Promotion (NOTAP). At the time of writing, online betting at a domestic Nigerian site is strictly prohibited by law. Loopholes regarding offshore operators make it possible for
Nigerians to play elsewhere, but it seems somewhat short-sighted for the Nigerian government to steer clear of creating its own regulated, revenue-making iGaming industry.
In a nation of substantial population, supporters of developing a domestic iGaming industry in Nigeria believe that the most would be a positive step, creating new career opportunities for everyday people. This could be in customer support, game development or any other facet of an iGaming operator. All the while, generating tax revenues for the Nigerian government and helping to breathe new life into the domestic economy.
There is a general feeling that Nigeria's gaming industries tend to follow the same path as South Africa's. The SBC Digital Summit Africa revealed that there has been a "seismic shift" from sports betting markets to casino games in the last eight months, including live dealer tables, that's according to Sean Coleman, CEO of the South Africa Bookmakers Association.
Live dealer games seemingly "appeal to millennials" across South Africa. Dean Finder, CEO of Evolution Services SA believes the fact that live dealer games are "not gender biased" is an opportunity to reach out to female players, which are an often "unserved market" across Africa.
For these trends to follow suit in Nigeria, operators will need to build further trust in their
games and regulatory measures to curry favour with the country's legislature.
Femi Otedola Reacts To Lekki Tollgate Shooting
Nigerian businessman, Femi Otedola has finally reacted to the shooting that took place at Lekki Tollgate, Lagos on Tuesday.
Information Nigeria recalls men dressed in military wears opened fire on unarmed #EndSARS protesters, who convened at the area.
Otedola took to his Instagram page on Sunday to commiserate with the families of those who lost their lives in the unfortunate incident.
Sharing a photo of the Nigerian flag, he wrote;
"The horrors that have been unfolding in our country have left me filled with sadness. I deeply commiserate with those who have lost their loved ones and as a father, I share the sentiment of my three daughters who protested in Lagos and London. As a young boy of 16, I participated in the 'Ali Must Go Protest' of 1978, so I understand the determination of our youths who rightly want our country to be better. We must all do our part to make Nigeria great! I will continue to do my own quota in providing for those who are most in need of support in our country in these tough times .…F.Ote💲"
Read Also: Femi Otedola Spotted Dancing With His Children (Video)
See his post below: