Lazy Nigerians are the only ones that are hungry under Buhari – Customs Boss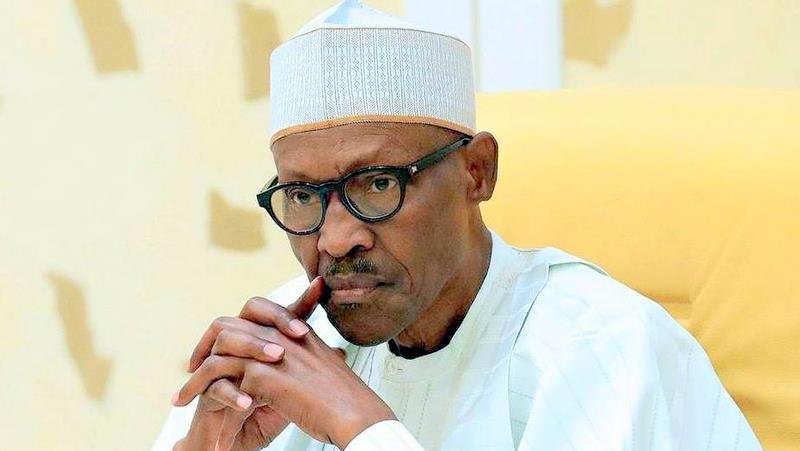 Hameed Ali, Comptroller-General of the Nigeria Customs Service,  on Tuesday, said only lazy Nigerians would claim to be hungry under President Muhammadu Buhari.
According to him, manna does not fall from heaven, hence the lazy must be hungry, this he said, while listing the achievements of the present administration in agriculture when he led members of the Buhari Support Organisation to the Presidential Villa, Abuja.
"What more can we say in terms of growth of wealth? People say we are hungry. Of course, the lazy must be hungry because if you do not work hard, manna doesn't fall from heaven.

"So, when people say we are hungry, there was never a time in Nigeria that food was dropped in the mouth of the people and there can never be."

"All we want to say on behalf of Nigerians is that we are solidly behind you in this second term bid," Ali told Buhari.
Ali hailed Buhari's decision to seek re-election saying the decision at over 70 years to shows nothing but love for Nigeria.
"I have said it and I will repeat it here, Mr. President, with all due respect, at 70 plus, with good retirement benefits and with your house in Daura, if I were you, I will see no reason to be in this arena.

"But why are you here? It is because you love this great country. You left your comfort to serve Nigeria and that is why those of us who love you for who you are must follow you and ensure that your second term in this country becomes a reality."
The Customs boss said he had been stepping on toes while carrying out his duties because of the confidence he had that nobody could approach Buhari to stop him from doing his job.
Punch
Ganduje Reinstates Suspended Aide Who Attacked President Buhari
Governor Abdullahi Ganduje of Kano State has reinstated his Special Adviser on Social Media, Tanko Yakasai.
According to reports, the Kano State Governor who had earlier suspended his media aide for condemning President Muhammadu Buhari over #EndSARS protests reinstated the aide without many details.
Also Read: Wike Signs Executive Order Proscribing IPOB, Lifts Curfew
Yakasai on his Twitter account had accused Buhari of being insensitive to the plights of Nigerians during the #EndSARS protests across the nation.
The development saw Governor Ganduje suspend his aide who was commended by Nigerians for the courage.
Ganduje, however, has ordered the reinstatement of his aide two weeks after his suspension.
Fayemi Presents Over N109 billion As Budget Estimate For 2021
Governor of Ekiti State, Kayode Fayemi has presented the proposed budget for the 2021 fiscal year in the State.
The Governor on Monday presented a budget estimate of over N109 billion for the 2021 fiscal year.
Governor Fayemi, while presenting the budget at the State House of Assembly complex yesterday in Ado-Ekiti described the 2021 budget as "Budget of Recovery and Economic Restoration."
Also Read: #EndSARS Protests Politically Motivated – Kogi Governor
The budget has a recurrent expenditure of N57, 997,898,982.62k while the capital expenditure has N51, 668,386,739.99k.
Fayemi, said the budget proposal presented contains the policy thrust, programmes, and vision of his administration for 2021, saying efforts shall be made to source the needed resources to fund the budget.
National Broadcast: PDP Slams Buhari Over 'Disappointing, Empty' Speech – PDP
The Peoples Democratic Party (PDP) has blasted President Muhammadu Buhari over his nationwide broadcast over the ongoing #EndSARS protest rocking the country.
Recall that Buhari in his speech called for an end to the protest, adding that his government had already accepted and started implementing demands of the protesters.
He, however, failed to acknowledge the shooting of protesters by soldiers of the Nigerian Army at the Lekki Toll Gate on Tuesday night.
Also Read: President Muhammadu Buhari's speech – Full text
Reacting in a statement on Thursday night by its spokesperson, Kola Ologbodinyan, the PDP said Buhari's address was depressing and failed empathy test.
The party appealed to Nigerians, particularly the youth, to remain calm and allow a return to normal life in the collective quest for peaceful co-existence in the overall interest of the nation.