Get Over Here Science Students!!! Abusing Codeine Can Make You Insane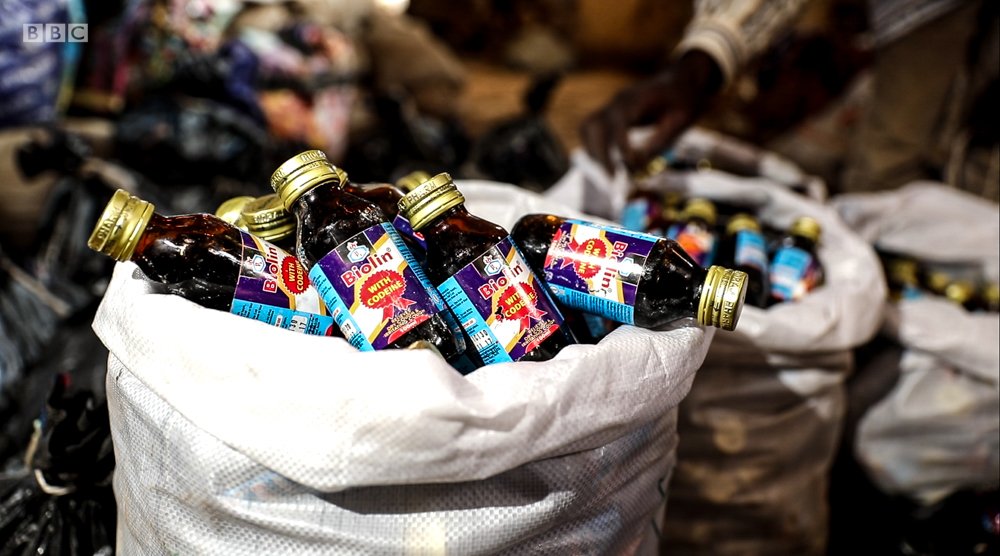 According to BBC Africa, people joke about a new generation of #sciencestudents on a #codeinediet in Nigeria. However, unknown to many, the effects of the opioid are devastating. According to the investigation by BBC Africa, overdosing on Codeine can affect the brain and lead to insanity.
The Nigerian senate estimates that up to 3 million bottles of codeine are drunk *every day* in just 2 states, Kano and Jigawa. People who drink it are known as #sciencestudents.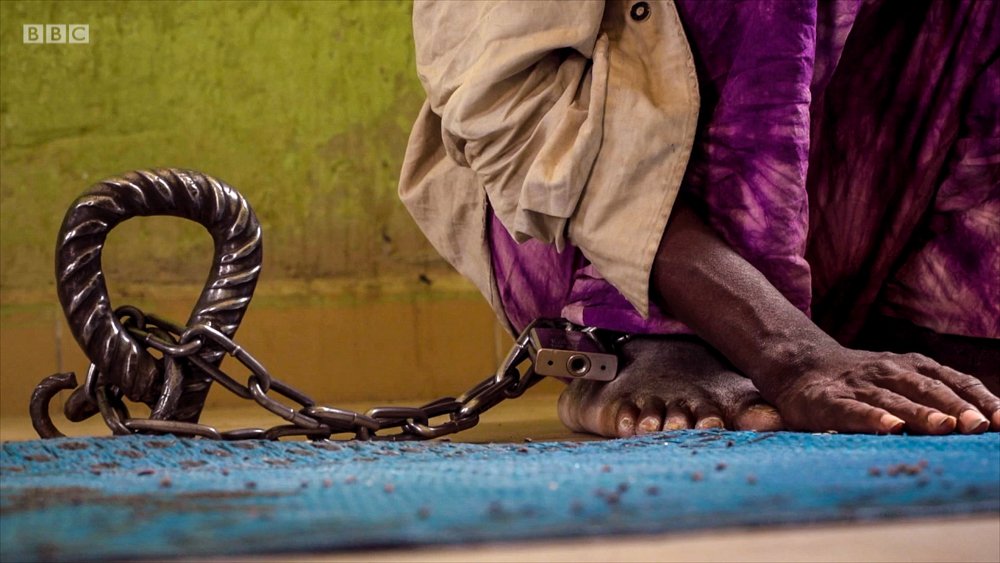 This is a photo of an addict – Other addicts are in an even worse state. Some are chained to the floor to prevent them from harming themselves or others.
This is the true story of how students are drinking and being sold huge quantities of codeine cough syrup, an extremely addictive drug. Dealers peddle it on campuses and on the streets. Teens mix it with soda, or swig it straight from the bottle at "coda parties."
See video below
Why We Haven't Called Off Strike –ASUU
The Academic Staff Union of Universities (ASUU), says the ongoing ASUU strike will only be called off when the government is ready to conduct an integrity test on the University Transparency and Accountability Solution (UTAS).
In an interview with The PUNCH, Prof. Biodun Ogunyemi, ASUU President, said the federal government needed to give the clearance to National Information Technology Development Agency to conduct an integrity test on UTAS.
Speaking with PUNCH, the ASUU President said: "The integrity test will be handled by NITDA, it is government that will facilitate it because NITDA is a government, agency and unless you get clearance from the government that test cannot be conducted."
Also Read: ASUU strike is boosting #EndSARS protest — Chris Ngige
Professor Ogunyemi while speaking on whether the government had accepted UTAS, said, "We are still talking, we have given them the position of our members, we are thinking we should be able to hold a meeting this week if they have not changed plans. The meeting for Monday was postponed. In principle, they have accepted UTAS and told us to go for the test, and on our part, we have started the process.
Speaking further, the ASUU President also explained that ASUU was ready to resume academic activities if the government was ready to play its part.
"Our members are ready to resume work as early as government is ready to play its part. I'm sure you are not suggesting that our members should resume on empty stomach or the strike should be suspended without any concrete action on the side of the government. We don't like to stay away from our work because we like our students, they are also our children.
"As far as we are concerned, we don't have issue with going back to work, but we want more sincerity on the side of government. We have not seen enough reasons to believe that they don't mean what they are telling us but as soon as we see any sign to that effect. we will tell Nigerians," Ogunyemi opined.
NECO Postpones 2020 Exams Indefinitely
The National Examinations Council (NECO) on Sunday announced the suspension of the ongoing Senior Secondary Schools Certificate Examinations (SSCE) indefinitely.
This was made known in a statement by NECO's Head, Information and Public Relations Division, Azeez Sani.
Also Read: #EndSARS: Enugu Govt Adjusts 24-Hour Curfew
The examination body explained that the action was taken due to the closure of schools and the curfew imposed by some state governors to safeguard lives occasioned by the #EndSARS protests.
"Arising from that meeting, the Governing Board resolved that the 2020 SSCE (Internal) be postponed indefinitely in view of the current security challenges, occasioned by the #ENDSARS protests, which disrupted the smooth conduct of the examinations in some parts of the country," the statement partly read.
#EndSARS Protest: Sanwo-Olu Orders Closure Of Schools In Lagos
The Lagos State Government led by Governor Babajide Sanwo-Olu has ordered the closure of public and private schools indefinitely in the state.
The closure of schools in Lagos was announced in a press statement on Monday by the state's Head of Public Affairs, Ministry of Education, Kayode Abayomi.
Also Read: #EndSARS protesters break into Lagos International Airport (Videos)
The statement which was titled, 'Lagos directs students to stay at home', quoted Mrs. Folasade Adefisayo, the Commissioner for Education, as saying that the schools were shut down over "tension generated by the anti-SARS protests."
This is coming at a time #EndSARS protests against police brutality and bad governance by Nigerian youths grounded academic activities in some schools in the state on Monday.
"A new date of resumption for all classes will be announced as soon as possible."