Ekiti Gubernatorial Election: Buhari says Fayemi's track record will stand him in good stead – Fayose Replies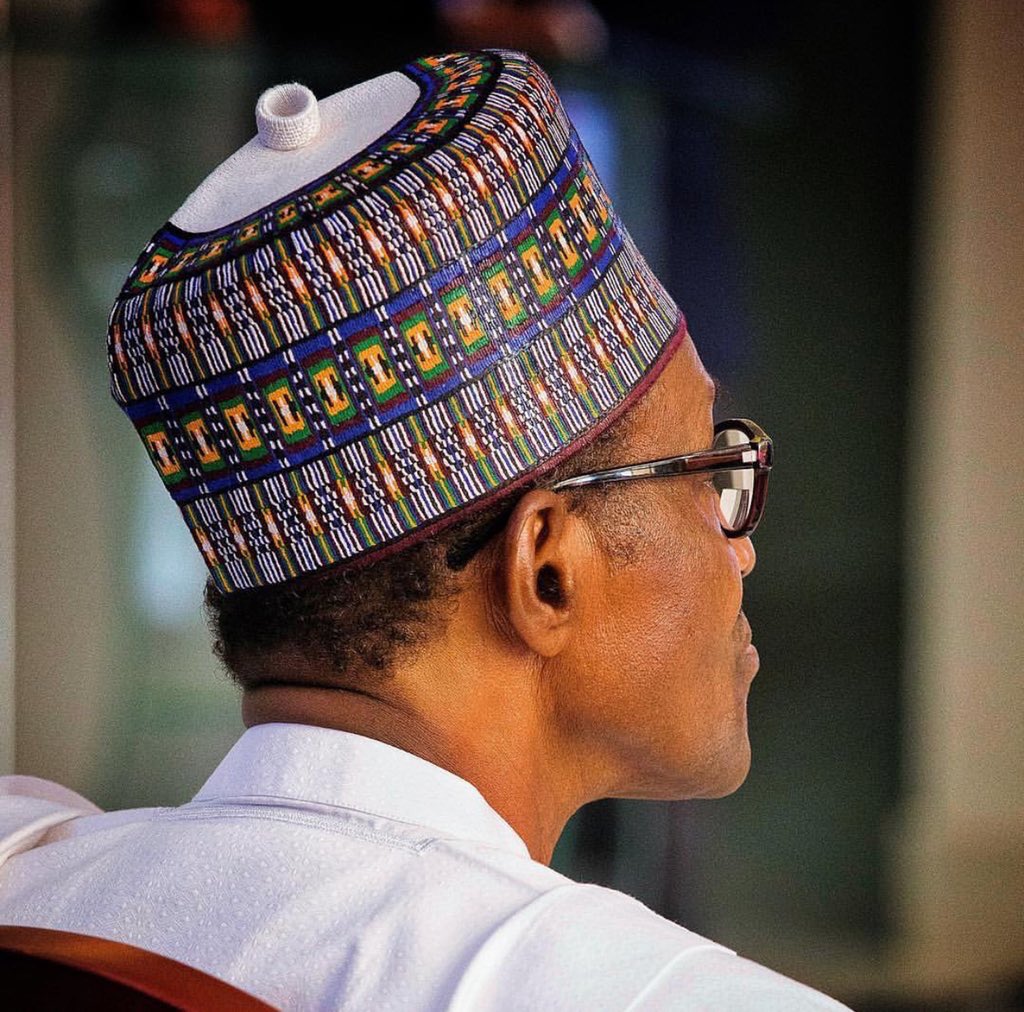 President Muhammadu Buhari via his official Twitter handle, earlier today congratulated Kayode Fayemi for winning the All Progressives Congress, APC primaries in Ekiti state. The president said  he has no doubt that Dr Fayemi's track record as a reformist—with a passion for education, health and welfare—will stand him in good stead in the elections.
President Buhari further urged other contestants who didn't make it at the APC primaries to lend their support to Dr Fayemi, in ensuring that the APC emerges winner in the July 14th gubernatorial election in Ekiti state.
See what the president wrote
See reactions from some Nigerians
Mr President, pls what is Fayemi,s achievement so far as the Minister of solid Minerals in ur govt, as to warrant ur endorsement for him to come back as Gov of Ekiti. Fayemi is one of the dead woods in ur administration sir. He is better of as a lecturer.

— Hanny Woko (@sa_hanny) May 13, 2018
You mean your Honourable minister of Solid minerals. Contested for Governorship election while still a minister under you. I hope he will win in his local govt this time though.

— Yinkzillion (@yinkuzjyde) May 13, 2018
Ekiti people should be very careful bcoz there state university will go up times 5 of initial payment they should watch well and see what happened in ondo after APC took over from PDP even APC stop paying for senior waec which PDP did for more than 16yrs

— Ephraim Chukwuedo (@EphraimChukwue2) May 13, 2018
Well present Governor of Ekiti, Ayodele Fayose has asked President Buhari not to celebrate yet as Fayemi's deperation to become Ekiti governor is dead on arrival. Here is what he wrote via Twitter;
President Buhari congratulating Fayemi on his emergence as APC candidate is like day-dreaming.He will surfer another major defeat on July 14.Rather than congratulating him,the President should reserve his seat at the FEC because this desperation to be Ekiti gov is dead on arrival

— Peter Ayodele Fayose (@GovAyoFayose) May 14, 2018
Fayemi Presents Over N109 billion As Budget Estimate For 2021
Governor of Ekiti State, Kayode Fayemi has presented the proposed budget for the 2021 fiscal year in the State.
The Governor on Monday presented a budget estimate of over N109 billion for the 2021 fiscal year.
Governor Fayemi, while presenting the budget at the State House of Assembly complex yesterday in Ado-Ekiti described the 2021 budget as "Budget of Recovery and Economic Restoration."
Also Read: #EndSARS Protests Politically Motivated – Kogi Governor
The budget has a recurrent expenditure of N57, 997,898,982.62k while the capital expenditure has N51, 668,386,739.99k.
Fayemi, said the budget proposal presented contains the policy thrust, programmes, and vision of his administration for 2021, saying efforts shall be made to source the needed resources to fund the budget.
National Broadcast: PDP Slams Buhari Over 'Disappointing, Empty' Speech – PDP
The Peoples Democratic Party (PDP) has blasted President Muhammadu Buhari over his nationwide broadcast over the ongoing #EndSARS protest rocking the country.
Recall that Buhari in his speech called for an end to the protest, adding that his government had already accepted and started implementing demands of the protesters.
He, however, failed to acknowledge the shooting of protesters by soldiers of the Nigerian Army at the Lekki Toll Gate on Tuesday night.
Also Read: President Muhammadu Buhari's speech – Full text
Reacting in a statement on Thursday night by its spokesperson, Kola Ologbodinyan, the PDP said Buhari's address was depressing and failed empathy test.
The party appealed to Nigerians, particularly the youth, to remain calm and allow a return to normal life in the collective quest for peaceful co-existence in the overall interest of the nation.
PDP Asks Buhari To Stop Killing Of #EndSARS Protesters Across Nigeria
The Peoples Democratic Party (PDP) has condemned the killing of peaceful #EndSARS protesters at the Lekki Toll Gate, Lagos.
This was contained in a statement titled "EndSARS- Lekki Massacre," signed by the PDP National Publicity Secretary, Kola Ologbondiyan, late on Tuesday.
Ologbodiyan said, "The Peoples Democratic Party, condemns in very strong terms, the killing of peaceful protesters at the Lekki Toll Gate in Lagos as well as other parts of our country.
Also Read: Shehu Sani Condemns Shooting Of #EndSARS Protesters At Lekki Toll Gate
"It is shocking that security agents and, in some cases, thugs, were reportedly deployed to end the lives of promising Nigerians. This, to say the least, is saddening.
"Those responsible for the heinous murder of the innocent and harmless Nigerians must account for their nefarious acts.
"The PDP calls on President Muhammadu Buhari to immediately direct an end to these wanton killings across our nation.