EBOLA: If it enters Nigeria in Buhari's time, We're dead – Nigerians Lament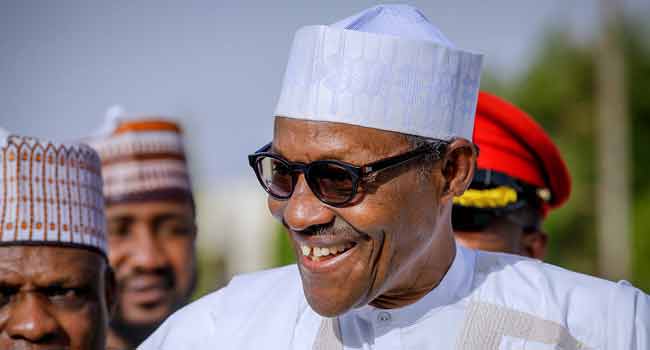 After it swept across west Africa between 2014 and 2016, killing at least 11,000, Ebola is back again and Nigerians are scared already. Congo has confirmed that 17 people have died of the Ebola virus after a new outbreak flared up.
This was confirmed by the head of the national institute for biological research in the Democratic Republic of Congo,  Jean Jack Muyembe today.
It is the ninth time Ebola has been recorded in the Democratic Republic of Congo, whose eastern Ebola river gave the deadly virus its name when it was discovered there in the 1970s.
Nigerians who are scared about the news for obvious reasons have taken to social media to lament their fears saying Nigerians are in trouble, if the virus comes to the country under this administration.
See some reactions below
If Ebola comes to Nigeria in this Buhari era we are all going to die. My people, pray.

— Nonso (@Seriousist_) May 8, 2018
I can't imagine Ebola in Nigeria during this Buhari administration. Please God, don't let it happen.

— sBx (@Sifon_Bassey) May 8, 2018
https://twitter.com/i_ogisa/status/993911108552544262
Ebola in these days of Buhari that will run away to London hospital and leave us to perish here. Father in Heaven, please contain those cases of Ebola in Congo with your mighty hand. Amen.

— #EndSARS Tech bro ✌️ (@kcnaija) May 8, 2018
I hope this government is putting the necessary mechanism in place to fight this Ebola issue again. I hear it is in Congo.

Buhari biko.

— Ike Emmanuel Obinna (@obgalaxy) May 8, 2018
https://twitter.com/o2xerxes/status/993897371556827137
NDDC Is A Cash Cow For Politicians – Nyesom Wike
Governor of Rivers State, Nyesom Wike has expressed that he has never seen a more corrupt institution than the Niger Delta Development Commission (NDDC).
He made this remark while speaking as a guest on Channels TV Sunrise Daily on Thursday morning.
Also Read: Cult Violence: Wike Imposes Two-Week Curfew Around Okoro-Nu-Odu
Governor Wike went on to describe the Commission as a cash cow for politicians, stating that this has been the practice for a very long time.
The Governor also stated during the interview that South-South Governors have challenged NDDC against carrying out projects without consulting the state government.
BREAKING: Senator Abbo Dumps PDP; Joins APC
Senator Elisha Abbo has defected from the opposition Peoples Democratic Party (PDP) to the All Progressives Congress (APC), Nigeria's ruling party.
Senator Abbo, who represents Adamawa North in the Nigerian Senate announced his defection from the PDP to the APC in a letter addressed to the Senate.
Senator Ahmad Lawan, the President of the Nigerian Senate, read the letter during Wednesday's plenary session.
Also Read: 2023 Presidency: Bode George Cautions Buhari About Tinubu
In his letter, Senator Abbo explained that his decision to defect to the APC is because of the mismanagement of the PDP in Adamawa state by Governor Umaru Fintiri.
Senator Abbo who is a first-term lawmaker was elected in 2019 to the Senate on the platform of the Peoples Democratic Party (PDP).
Meanwhile, the name Senator Elisha Abbo became popular amongst Nigerians last year after he made headlines for slapping an attendant in a sex toy shop for 'disrespecting' him.
2023 Presidency: Bode George Cautions Buhari About Tinubu
Chief Bode George, a chieftain of the Peoples Democratic Party has warned President Muhammadu Buhari against supporting Bola Tinubu, National Leader of the All Progressives Congress for the 2023 Presidency.
Bode George made this remark in a statement titled, "The jamboree visit to the Villa: My Birthday Offering."
The former National Port Authority boss warned Buhari against falling to the antics of those who would ignore the issues of Lagos State to engage in a needless scheming in partisan engagement.
Bode-George also condemned the recent visit of some APC chieftains, Chief Bisi Akande, Prince Tajudeen Olusi, Dr Yomi Finnih, and Chief Segun Osoba to the State House, Abuja.
Also Read: Fashola: If We Keep Our Promises, APC Will Retain Power In 2023
The PDP chieftain said: "The visit of Chief Bisi Akande, Prince Tajudeen Olusi, Dr Yomi Finnih, and Chief Segun Osoba to the seat of power in Abuja is needless, unnecessary, veiled in some poorly hidden agenda that is woven in apparently self-serving ulterior personalised desperation.
"It is easy to discern that the visit is stripped of any patriotic progression, lacking in balanced national leadership, voided of a spirit of sacrifice and developmental vision. The very absence of Bola Tinubu from the jamboree screams to high heavens that the meeting itself is a covert placatory softening of the ground for Tinubu himself. I am pretty certain that in his very absence, Tinubu occupies the centrality of the discussion.
"I will advise Baba Akande who governed Osun State with principled, incorruptible leadership to kindly help us drop off Bola Tinubu at Iragbiji as he makes his way back to Ila-Orangun, rather than engaging in fruitless pleading sessions for a man who is fixated on a warped pipe-dream about governing Nigeria. He should pay restitution for the egregious stripping of the Lagosian coffers."