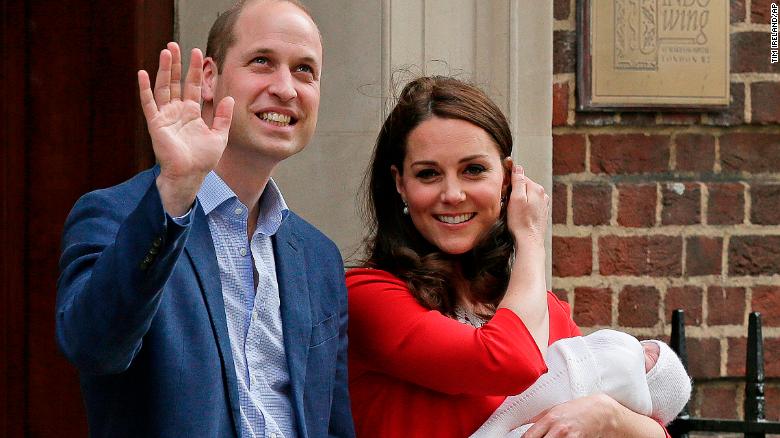 Kensington Palace  in a statement this morning revealed the name of Duke and Duchess of Cambridge's New Baby Boy as Louis Arthur Charles. According to the statement, The baby will be known as His Royal Highness Prince Louis of Cambridge.
However, the name Louis according to CNN does not have a strong British royal pedigree, being more commonly associated with kings of France. But there is a significant family connection — and one that is tinged with tragedy.
Louis was the name of Earl Mountbatten of Burma, the uncle of Queen Elizabeth's husband, the Duke of Edinburgh. After serving with distinction in World War II, Louis Mountbatten became the last Viceroy of India, the head of the British colonial administration in India. He was killed by a bomb placed in his fishing boat by the Irish Republican Army in 1979.
Prince Louis (pronounced Loo-ee) is fifth in line to the British throne, after grandfather Prince Charles, father Prince William and his two older siblings.