Today In African History: 5th April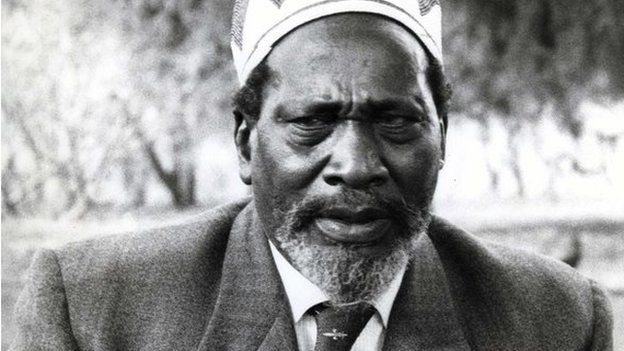 Jomo Kenyatta, the supposed Mau Mau leader, was convicted and sentenced to seven years in jail (through the use of false testimony) in Kenya…
Kenyatta and five others were detained at Lodwar, a particularly remote desert army post. Kenyatta's arrest came shortly after the Lari massacre that happened on 26 March 1953 where close to 100 people were killed and scores of others injured. This happened at Lari in Kiambu region, Kenya when Mau Mau freedom fighters attacked the area. Among the casualties was chief Luka from Lari, who was known for ill treating his own people as an indication of his loyalty to the British government.
The Mau-Mau Rebellion, with which Jomo Kenyatta was frequently associated with, served to inspire protest action in many parts of the African continent, including South Africa. This is because at the time of the rebellion, the Malan administration had began to implement its repressive laws.
Shehu Sani Mocks FG Poverty Alleviation Scheme
Civil Rights activist and former Senator representing Kaduna Central Senatorial district, Shehu Sani has mocked the President Muhammadu Buhari-led administration plan to lift Nigerians out of poverty.
Recall that President Buhari administration has constantly reiterated plans to lift 100 million Nigerians out of poverty in 10 years.
Also Read: #EndSARS: Hoodlums vandalize Senator Gershom Bassey's family house in Calabar
However, the last few days have seen Nigerians discover warehouses where COVID-19 palliatives are stored by state governments which have led to the raiding of the warehouses by Nigerians.
Reacting to the development, the former lawmaker described the move to be the consequence of Nigerians being tired of having to wait for 10 years to be lifted out of poverty.
See his tweet below:
The poor refused to wait for the Government to lift them out of poverty 'in ten years' and they went lifting bags of palliatives.

— Senator Shehu Sani (@ShehuSani) October 25, 2020
Nigerians React As Festus Keyamo Shades Youths Over #EndSARS Protests
Nigerians have expressed their distaste for the tweet posted by Festus Keyamo over the #EndSARS protests that has led to lives and property being destroyed by hoodlums.
The Minister of State, Labour & Employment took to his Twitter page on Friday morning to post a tweet that reads thus:
"This morning, I woke up and remembered the African proverb: WHAT AN OLD MAN CAN SEE SITTING DOWN, A YOUNG MAN CAN'T SEE EVEN IF HE CLIMBS THE HIGHEST IROKO TREE. Good morning, Lagos. Good morning, Nigeria."
Read Also: Minister Of Labour, Festus Keyamo Backs #EndSARSProtest
A Twitter user identified as Adesina Oluwafemi berates the SAN for being a part of bad governance. "Mr. Keyamo. I am astonished at your statement. I am equally as old as you are if not older and I feel the pain of this our youth. I even have classmates that I can't boast of. All these is because of bad governance which u are a part of", he wrote.
See tweets below:
Nigerians React As Army Says Videos Of Lekki Shooting Are Photoshopped, Fake
Nigerians have reacted to the video of Nigeria's defence spokesman, John Eneche, saying that the videos of the Lekki Tollgate shooting were photoshopped. In the video, he said it was analysed and the analyst concluded that they were all doctored.
His statement has generated reactions from Nigerians. Taking to Twitter, many Nigerian users on the micro-blogging platform have dismissed his statement as false because it is impossible to photoshop a live video on Instagram.
Read Also: End SARS: Gen. John Enenche Reacts To Lekki Toll Gate Shootings
Information Nigeria recalls DJ Switch was hailed by Nigerians for her bravery as she waited at the scene of the incident to give everyone a live footage via her Instagram page.
A user identified as Tolani tweeted:
"Dear generation old Nigeria… you cannot photoshop Instagram live. Your 'analyst' has 419'd you sir."
See tweets below: