Struggling With Your Rent??? Here Are 4 Things You Need To Do
If there is something most Nigerians do not know how to do, is adequate planning. The simple belief that a miracle would occur when the time is right has not helped many of them either. Just like everything else in life, paying rent is part of it and shouldn't come upon anyone like a thief in the night. In order to stop struggling and developing unnecessary hypertension whenever it is time to pay the rent, INFORMATION NIGERIA has highlighted 4 simple things to do…
Downgrade: You know you want a very big place but you also know a big place costs more so the best deal is to downgrade and move into a smaller place. You can go from a two-bedroom apartment to a one-bedroom apartment, and with time and more savings you could live in that dream apartment. Life is not a competition so don't kill yourself trying to impress your friends.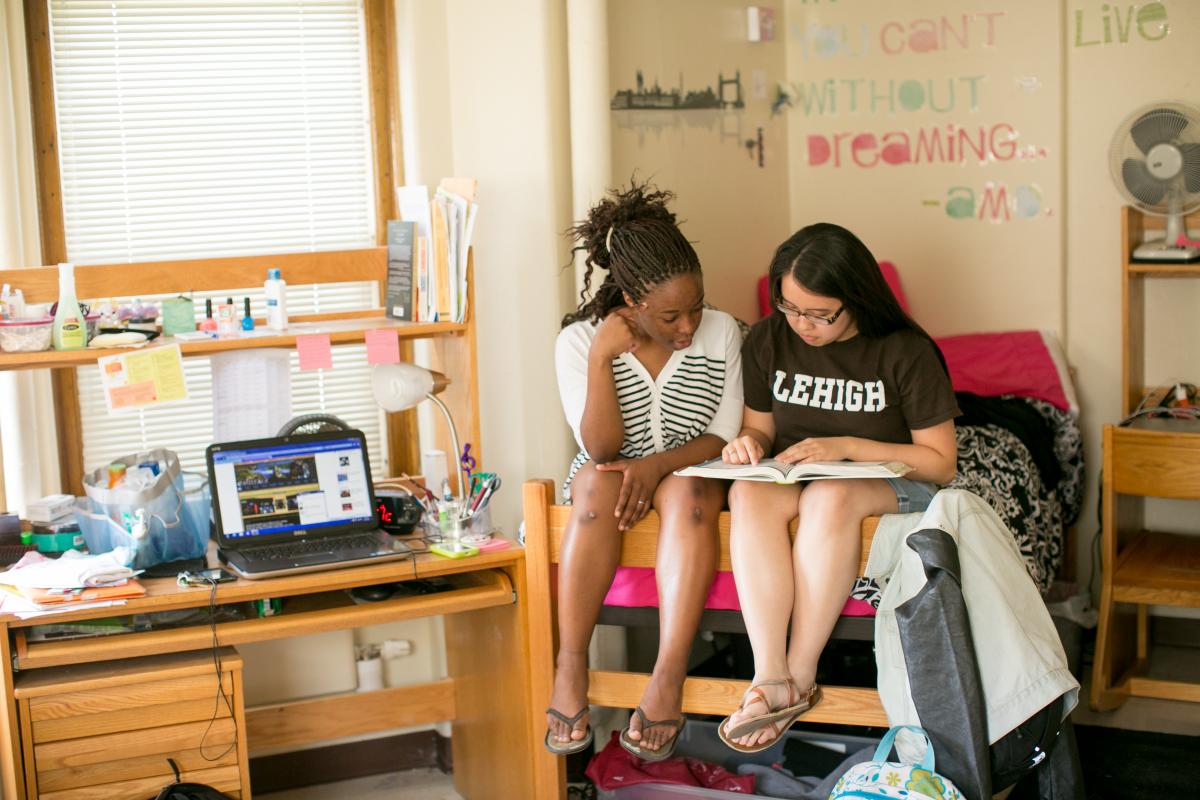 Get a roomate: A lot of people love their privacy but hey, getting a roommate can lift a huge financial burden off your shoulders, making it easier to pay your rent. With a roommate, you can split all and you only have to worry about half.
Choose between shelter or ride: Well, if you think moving to a smaller apartment or getting a roomate doesn't work for you then you could decide to get rid of your car. Most cities in Nigeria have very comfortable mass transit systems for instance in Lagos there are fully air-condotioned BRTs at very low cost, in Benin there are the comrade buses. Remember, getting rid of your car, helps you to get rid of the car payment, auto insurance, you no longer have to buy fuel and your transportation cost will go down as well, which in turn leaves more for rent.
Do something else: Even if your salary looks like its enough (which isn't always the case in Nigeria with the ever sky-rocketing prices of food and other items), in order to keep up with the current cost of living. Rather than struggle every month, look for ways to supplement your income. You could get a part-time job or do a small business on the side. Look at your area and think of what service you could offer to the people there in exchange for money.
What do you think???
Place your bet in Nigeria only on 1xBet on the most popular matches and win
The current Champions League season has already brought a lot of sensations, but there was no
intrigue in the first semi-final. PSG confidently took on RB Leipzig 3-0 and reached the
tournament final for the first time in its history. You should bet in Nigeria only on 1xBet.ng to
get the best conditions for earning money and numerous bonuses for active gambling.
Before the game began, it was already clear from the RB Leipzig players' emotions that they
were not confident in their victory. The PSG players' mood demonstrated the contrary. At the
very beginning of the game, the Parisians began to attack the opponent's goal, with Neymar
keeping wasting his chances. PSG fans were pleased with Kylian Mbappe joining the game,
which significantly sharpened the team's attack. However, the hero of the game was not the
Frenchman, but Angel Di Maria, who scored a goal and gave two assists. Only on 1xBet, you
should bet in Nigeria to get plenty of benefits from the best bookmaker on the market.
RB Leipzig demonstrated no satisfactory game, which may have been affected by the following
factors:
1. Absence of Timo Werner. Of course, the German wanted to finish the season quickly to
start a successful career with Chelsea, but he could also help the former team in difficult
times.
The tactic was too risky. 3-4-3 with a smooth transition to 3-5-2 is not the best solution
against attacking PSG. This largely affected the result. Cool live casino on 1xBet.ng has a
lot of profitable offers and games with huge prize money, so that everyone could earn
more.
Poor leaders' game. Sabitzer looked lost on the field, Poulsen wasn't visible either. The
fans could only see Upamecano's efforts, but the defender alone couldn't withstand one
of the best attacks in the world.
It is also worth mentioning the game of PSG. The Parisians played a great match and deserved to
qualify for the final.
Profitable 1xBet sport betting with lots of advantages
PSG is performing well this season. Profitable 1xBet sport betting brought considerable profit to
all the bettors who bet on the Parisians. But we should mention RB Leipzig as well. The
Germans have had a great season and surprised many fans.
This success is attributed to the head coach Julian Nagelsmann, who seems to remain with the
team for at least another season. The specialist asked the management to buy several forwards
and a defender, and also insisted that Dayot Upamecano remained at the club. Profitable sport
betting at 1xBet is supplemented by numerous bonuses and profitable promotions that
additionally help you to earn money.
The Bundesliga is to start soon, so RB Leipzig should do its best on the transfer market and have
a good pre-season preparation to improve the team's results.
#EndSARS: Dino Melaye Laments Over Shooting Of Protesters In Lekki
Former lawmaker, Senator Dino Melaye has reacted to the shooting of #EndSARS protesters at the Lekki Toll Gate in Lagos by soldiers on Tuesday night.
Recall that on Tuesday evening, protesters at the Lekki ground came under heavy fire by the military.
Also Read: Reveal Soldiers Who Shot At Lekki #EndSARS Protesters, NBA Tells Military
Bullets fired by military personnel hit some persons and at least one person has been reported dead and many injured.
Reacting to the development, the former lawmaker from Kogi State expressed that he was having a sleepless night.
Melaye in a Twitter post went on to describe the incident as a massacre.
I can't sleep, I belong to a country that have no value for her citizens. Lekki massacre my God. Why?

— Senator Dino Melaye. (SDM) (@dino_melaye) October 20, 2020
Stop killing Nigerians – Hilary Cliton tells Buhari
Former United States presidential candidate, Hilary Clinton, has called on President Muhammadu Buhari and the Nigeria Army to stop the killing of peaceful #EndSARS protesters calling for reforms in the police.
Recall that the #EndSARS protesters, who had been holding forth at the Lekki Toll Gate in Lagos, were shot at on Tuesday night, shortly after Governor Babjide Sanwo-Olu declared a 24-hour curfew.
Many were hit by bullets, others injured with reports of deaths.
Reacting to the latest development, Hilary, the wife of former US President Bill Clinton, called on President Buhari and the army to stop the killing of young #EndSARS protesters.
With this, Clinton joins a growing list of foreign stars and other VIPs that have expressed support for the campaign.
Her tweet read: "I'm calling on @mbuhari (President Muhammadu Buhari) and the @hqnigerianarmy (Nigeria Army) to stop killing young #EndSARS protesters.
"#StopNigeriaGovernment."
The reactions have been pouring in, with many thanking her for lending her voice .
I'm calling on @mbuhari and the @hqnigerianarmy to stop killing young #EndSARS protesters. #StopNigeriaGovernment

— Hillary Clinton (@HillaryClinton) October 20, 2020