Naira Fall: 5 Easy Ways To Survive In This Harsh Economy
The simplest description for the current state of Nigeria's economy is 'disaster'. There are complains everywhere. The continuous rise of the dollar against the naira and the drastic fall of oil price in the global market have not helped the naira either. Nigerians are too used to the life of importing and consuming that it has become a problem now that they will have no choice but to survive this economic crunch. The Nigerian lifestyle is an extravagant one and as such it makes it an herculean task to to adjust. INFORMATION NIGERIA in this piece brings you 5 easy ways to make it through this era…
Brazilian hair: The craze for Brazilain, Peruvian, Indian and all other sort of human hair is common practice among Nigerian women. Some women are locked down upon their offices, schools and social event if they are not wearing one on their head. The truth is these human hair cost a fortune and with the new exchange rate, their price will double. So ladies lets come back to our roots for the sake of our economy.
Multiple Phones: Having more than one expensive phone in Nigeria, is how people announce that they are rich (even though they gathered all they had to buy them). It wouldn't kill anyone to maintain just one phone and if your old phone spoils just take it to the repairer, no point buying a new one.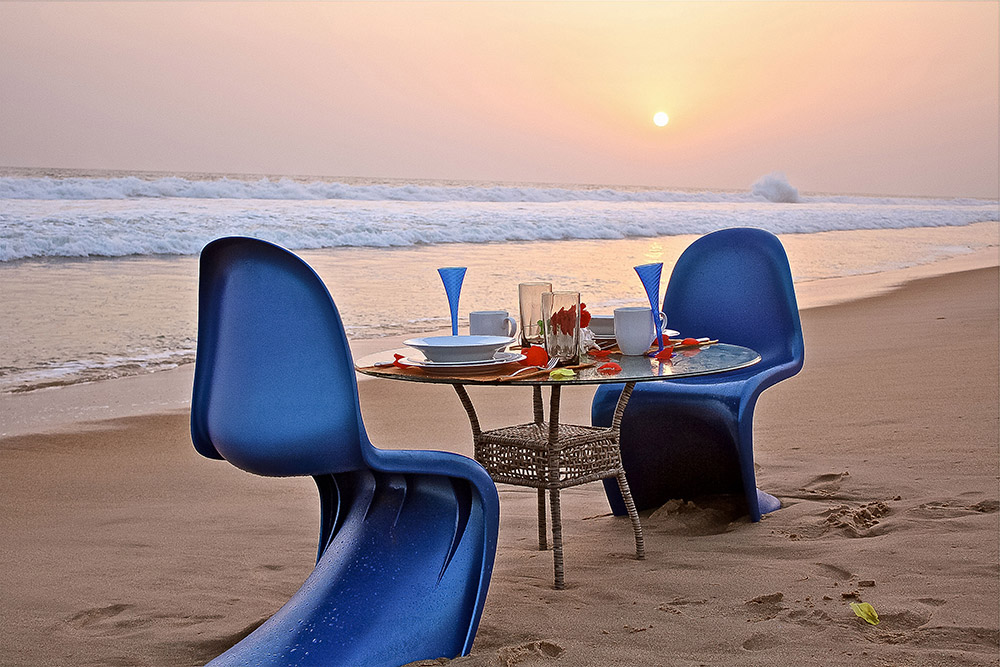 Holiday in Nigeria: There are several amazing holiday resorts like Tinapa in Calabar, Obudu in Crossriver, La Manga beach resort in Lagos and many other exotic places. These places are amazing enough to give you that sweet holiday you so desire. Visit them, and if you have gone to all of them you can visit them again. At this point, it is very reasonable to stay away from the West from now.
Don't buy new cars: The exchange rate has affected everything that we do not produce. Therefore in order to survive this very unpleasant economic times, the best bet is to manage your old cars and service them as you should. Buying a new car now would cost twice its old price.
Agriculture: This is a good time to put your farming skills into practice. There is a lot Nigerians can do for themselves now by growing their own food. Instead of  depending so much on unhealthy imported frozen food, one can learn to grow chicks, have a fish or pig farm. Those countries Nigerians depend on, started from that – We too can do it.
Produce Internally: With a large population comes a wide range of talent. This wide range of talent which Nigeria possess in abundance have lost their skills or do not know they have the skill because of over dependence on the west. These talents can be harnessed just as China did. Nigerians are intelligent people, think of what you can produce and sell to your fellow Nigerians. It starts from there.
What do you think???
Shehu Sani Mocks FG Poverty Alleviation Scheme
Civil Rights activist and former Senator representing Kaduna Central Senatorial district, Shehu Sani has mocked the President Muhammadu Buhari-led administration plan to lift Nigerians out of poverty.
Recall that President Buhari administration has constantly reiterated plans to lift 100 million Nigerians out of poverty in 10 years.
Also Read: #EndSARS: Hoodlums vandalize Senator Gershom Bassey's family house in Calabar
However, the last few days have seen Nigerians discover warehouses where COVID-19 palliatives are stored by state governments which have led to the raiding of the warehouses by Nigerians.
Reacting to the development, the former lawmaker described the move to be the consequence of Nigerians being tired of having to wait for 10 years to be lifted out of poverty.
See his tweet below:
The poor refused to wait for the Government to lift them out of poverty 'in ten years' and they went lifting bags of palliatives.

— Senator Shehu Sani (@ShehuSani) October 25, 2020
Nigerians React As Festus Keyamo Shades Youths Over #EndSARS Protests
Nigerians have expressed their distaste for the tweet posted by Festus Keyamo over the #EndSARS protests that has led to lives and property being destroyed by hoodlums.
The Minister of State, Labour & Employment took to his Twitter page on Friday morning to post a tweet that reads thus:
"This morning, I woke up and remembered the African proverb: WHAT AN OLD MAN CAN SEE SITTING DOWN, A YOUNG MAN CAN'T SEE EVEN IF HE CLIMBS THE HIGHEST IROKO TREE. Good morning, Lagos. Good morning, Nigeria."
Read Also: Minister Of Labour, Festus Keyamo Backs #EndSARSProtest
A Twitter user identified as Adesina Oluwafemi berates the SAN for being a part of bad governance. "Mr. Keyamo. I am astonished at your statement. I am equally as old as you are if not older and I feel the pain of this our youth. I even have classmates that I can't boast of. All these is because of bad governance which u are a part of", he wrote.
See tweets below:
Nigerians React As Army Says Videos Of Lekki Shooting Are Photoshopped, Fake
Nigerians have reacted to the video of Nigeria's defence spokesman, John Eneche, saying that the videos of the Lekki Tollgate shooting were photoshopped. In the video, he said it was analysed and the analyst concluded that they were all doctored.
His statement has generated reactions from Nigerians. Taking to Twitter, many Nigerian users on the micro-blogging platform have dismissed his statement as false because it is impossible to photoshop a live video on Instagram.
Read Also: End SARS: Gen. John Enenche Reacts To Lekki Toll Gate Shootings
Information Nigeria recalls DJ Switch was hailed by Nigerians for her bravery as she waited at the scene of the incident to give everyone a live footage via her Instagram page.
A user identified as Tolani tweeted:
"Dear generation old Nigeria… you cannot photoshop Instagram live. Your 'analyst' has 419'd you sir."
See tweets below: